Good, Better, Best. Never let it rest. Until our good is better and our better is best.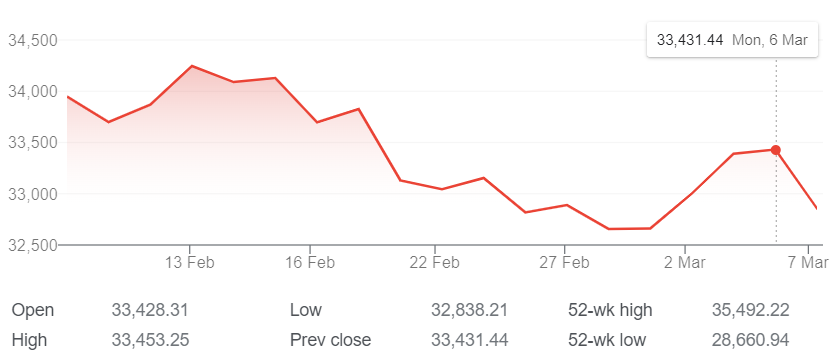 We had expected a positive result and set our take profit point at 33,600. However, given the current market price of 32,850, we are pleased with our AI and team's decision to adjust our take profit point to 33,350. Thank you to their sound judgement, we were able to limit potential losses and optimize gains, ensuring the overall success of our investment strategy. We thank our hardworking AI and team for their invaluable contribution.
Let us say something about our target before the blackout period on 10 March 2023. It is in the range of 32,000 to 32,450. This target is crucial as we intend to closely monitor market conditions and consider entering a long position once this point is reached. By carefully monitoring ongoing market trends, we aim to make an informed decision that is consistent with our investment strategy and maximizes potential gains.
TFC Team
thefirm.sg